International refrigerated transport
We deliver goods to Asia and Europe safely
SAFE AND TIMELY TRANSPORT - ALWAYS TO THE FINAL DESTINATION
Choose quality.
Choose HOLLEX.

We have 28 years of experience in transporting refrigerated goods to European countries, Turkey, countries of the Caucasus (Georgia, Armenia, Azerbaijan) and Asia (Kazakhstan, Kyrgyzstan, Uzbekistan, Mongolia). The experience we have gained over the years allows us to plan the route in detail and optimally, so that the cargo entrusted to us always arrives at its destination safely and on time.
We specialise in transporting food products, medicines, fruit and vegetables as well as industrial goods.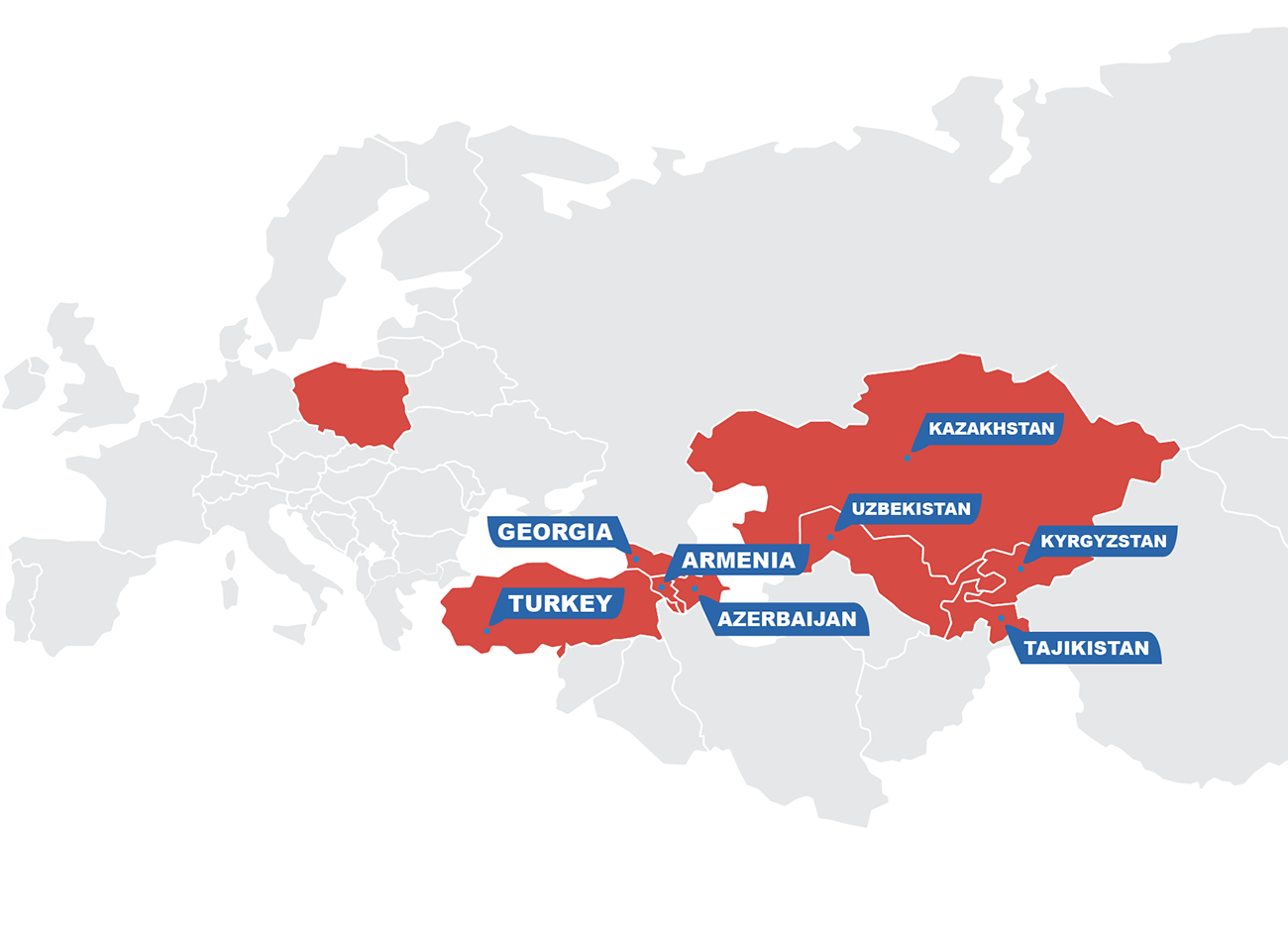 WE CARE ABOUT THE ENVIRONMENT
Our fleet is entirely made up of Volvo vehicles equipped with state-of-the-art solutions to reduce CO2 emissions, which significantly minimises their negative impact on the environment.
The trailers are fitted with a new generation of Thermo King Advancer units, in which fuel consumption has been almost halved through the use of innovative solutions.
They are additionally equipped with photovoltaic panels to generate energy in an environmentally neutral way.
Choose safe transport to your destination.